---
Did you know that hand trucks fall from delivery vehicles every day?
Millions of dollars are lost due to accidents, injuries and lawsuits!!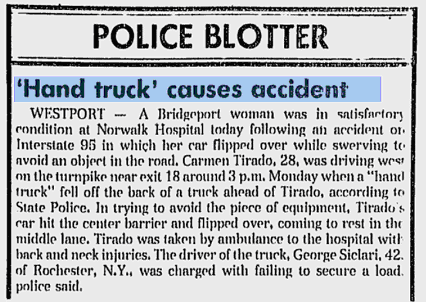 Source: https://news.google.com/newspapers?nid=1916&dat=19880712&id=yyIiAAAAIBAJ&sjid=X3QFAAAAIBAJ&pg=1202,1611524&hl=en
---
<![if !vml]>

<![endif]>
<![if !vml]> <![endif]> ROAD HAZARDS Vrumble's Rambling Biker Blog
We've all encountered items in the roadway which can pose a threat to vehicles, but when you ride a bike
you notice them more – even when you're not on the bike. Aside from the standard tire tread and road kill,
I'd like to hear what items readers have encountered on our highways and byways.
Please leave a comment with your observations and let's see what's out there.
In my daily commute I've encountered some substantial obstacles, and I think it says a lot about our society
as a whole that someone would lose items in the road and not stop to clear away the debris. Not properly
securing cargo shows a pronounced ignorance and disrespect for other drivers and leaving it in the road
once it's dislodged itself should earn the driver a heavy fine.
I've seen a huge, old boxy television which fell off the back of a pick-up truck; an upright vacuum cleaner;
I constantly see shoes in the road; trash where someone let a bag of garbage blow out of the back of their
truck and scatter all over the road, a set of hand-trucks that fell off the back of a Coca-Cola truck,
hubcaps, lumber, an over-turned 18-wheeler full of M&M's (boxes, bags, and spilled candy all over the
interstate), full pieces of vinyl siding that fell off a truck on a small hill, tail lights and other pieces from
autos that crashed and wasn't cleaned up properly, and I'm sure there are lots of other things that slip my
mind at present. Source: http://vrumblesramblingbikerblog.wordpress.com/2012/04/02/road-hazards
---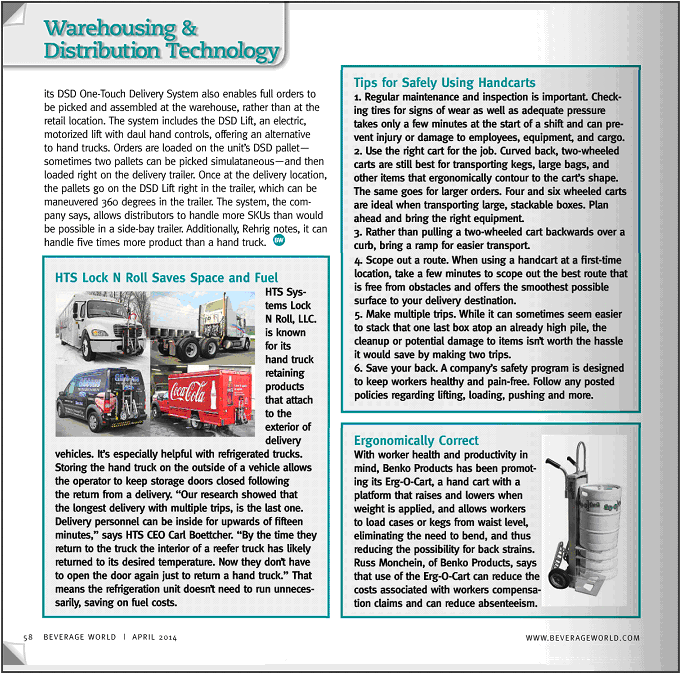 ---

Family seeks info about wreck
12/10/2011 2:09:00 AM

On Sunday, Nov. 27, at 12:40 p.m., my pregnant sister, brother-in-law, and 2-year-old nephew were involved in a four-vehicle
crash on Interstate 70 westbound near mile marker 149 at Richmond, Ind. A dolly (hand truck) fell off a truck, the car in front
of them slammed on the brakes, they tried to stop and hit the first car, and two other cars hit them from behind. My sister was
26 weeks pregnant. The accident caused a tear in her placenta which resulted in her going into labor. She delivered a two-pound
premature baby boy the next day. So far, the baby is stable in NICU.
We are praying for the best and taking it one day at a time. The dolly has no markings and the truck carrying it fled the scene.
If anyone has any information about the accident or knows of the truck the dolly fell from, our family would greatly appreciate
that information. You can reach me at 208-661-6217 or at jkrill@yahoo.com.
You can reach me at (208) 661-6217.
John Krill,
Champaign, Ill.
Source: http://www.thecouriertimes.com/m/Articles.aspx?ArticleID=268510
Source: http://www.pal-item.com/article/20111209/OPINION/112090304/Family-seeks-information-about-accident-70
---
<![if !vml]>

<![endif]>
Athens Banner-Herald
Athens, Georgia
published Thursday, June 14, 2012
The Jackson County Sheriff's Office reported the following incident:

THEFT: On June 7, Deputy Richard Vaughn met with a driver for FedEx in the parking lot of Tanger Outlets in Commerce.
The driver said she placed her hand truck on the back of the truck and while moving to a new location the hand truck fell out.
Before she could turn around to get the item, a white SUV stopped and a white woman with blond hair grabbed the hand truck and
drove off.
Source: http://onlineathens.com/blotter/2012-06-14/jackson-blotter
---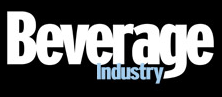 Carts and hand trucks bend to meet ergonomic concerns
Delivery equipment helps create a safer working environment.
By Jennifer Haderspeck
May 15, 2013
According to the Occupational Safety and Health Administration (OSHA), musculoskeletal disorders (MSDs),
or ergonomic injuries, are one of the most common injuries route delivery drivers encounter and accounted for
33 percent of all workplace injuries and illnesses requiring days away from work for all occupations in 2011.
Of these injuries, heavy and tractor-trailer truck drivers, such as beverage delivery drivers, had the greatest
median days away from work for the MSD injury category, OSHA stated in its November 2012 report,
"Nonfatal Occupational Injuries and Illnesses Requiring Days Away From Work, 2011." More than one-third of
MSDs for heavy and tractor-trailer truck drivers were back injuries, and more than 16 percent were shoulder
injuries, it reports. To prevent such injuries, create a safer working environment and save companies money
from workers' compensation claims, the carts and hand trucks industry has worked to develop more
ergonomic methods of beverage delivery.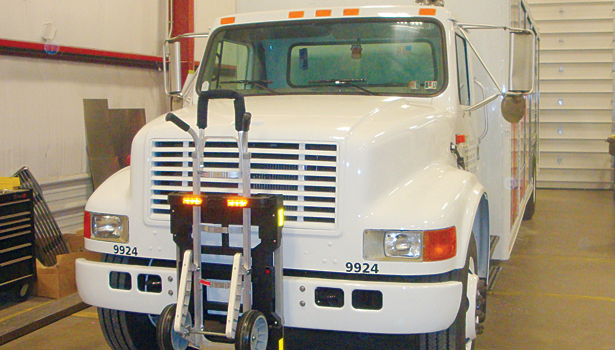 HTS Systems offers its HTS Ultra-Rack/Hand Truck Sentry System, which allows the user to mount the hand truck on the outside
of the delivery vehicle for easier storage and retrieval. (Image courtesy of HTS Systems)
Falls are another common cause of injury in beverage delivery, notes Carl Boettcher, national accounts
manager for HTS Systems Lock N Roll LLC, Scranton, Pa. "Drivers have fallen off and out of their box
truck onto their hand truck," he says. "These types of fall injuries can be extremely dangerous, painful and
costly. Fall injury accidents from 4 to 5 feet can cost companies over $25,000 in surgery, doctor visits,
insurance costs and wages." To reduce the number of times a driver needs to climb into and out of a
truck to load or unload a hand truck before or after use, HTS offers its HTS Ultra Rack/Hand Truck Sentry
System, which allows the user to mount the hand truck on the outside of the delivery vehicle for easier
storage and retrieval, he says. This also saves space inside of the delivery vehicle and prevents the
driver from forgetting the hand truck by alerting him or her when the hand truck is absent or not properly
mounted, he adds.
Source: http://www.bevindustry.com/articles/86392-carts-and-hand-trucks-bend-to-meet-ergonomic-concerns
---
craigslist
Date: 2012-08-12, 6:43PM CDT
Lost Hand truck (Irving)
Lost hand truck (dolly). in Irving, TX somewhere on w walnut hill in, between N Macarthur and N Belt Line.
Has disk brake system, Core-Mark sticker, handle is wrapped with tape and it has a tall extension.
PostingID: 3201479702
Source: http://dallas.craigslist.org/mdf/laf/3201479702.html
---
Comments and Faves
FormerWMDriver pro (4 months ago) Looks great, the hand truck looks very secure back there.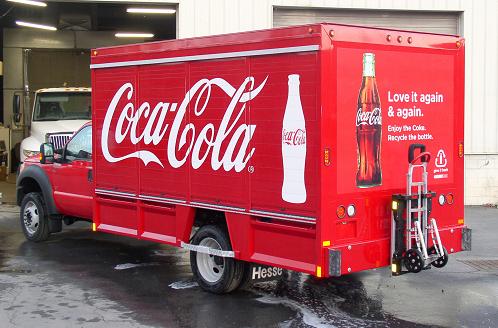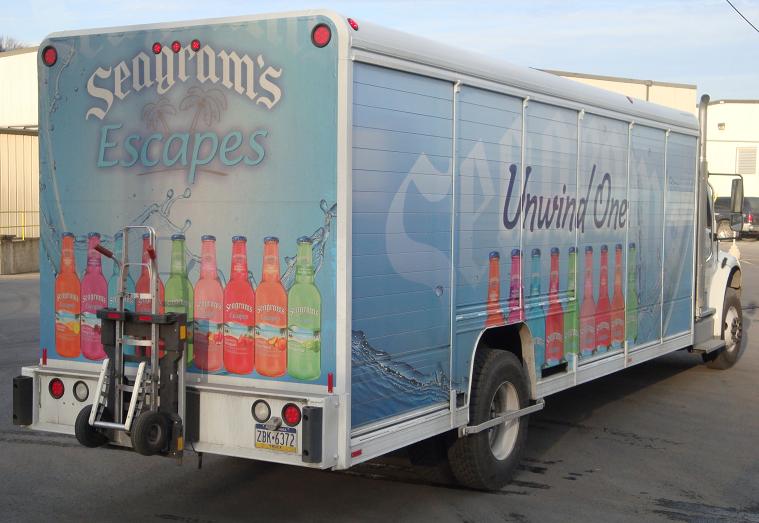 FormerWMDriver pro (2 months ago)
Very nice! I'm kicking myself, about a month ago; I actually saw a Penske hand truck lying in the middle of the road!
By the time I figured out what it was, I was already driving by... and the driver that lost it was walking back to pick it up. Wish I could've gotten a photo of that.
Source: http://www.flickr.com/photos/handtrucksentry
---
I was in an accident on I-95 in Florida where a Pepsi trucks' hand cart fell off the back and cause damage to my car (front hood, driver headlight, front bumper,

and front driver panel) I suffered no injury. I was able to maintain control of the vehicle and tried to get the driver of the truck to pull over, he would not pull over

and pretended not even to see me. I was able to track down where the driver worked out of and even had my car appraised but did not sign papers yet, this

has all been done after I filed a report with highway patrol and they assisted in tracking down where the driver and which location was responsible. they are

offering me a total amount that would cover the damage to the car but nothing for the hassled cause since I have received tickets because of the damage

brought on to the car because of the accident what should I do?

Source:

http://www.justanswer.com/personal-injury-law/1v4yv-accident-i-95-florida-pepsi-trucks.html#ixzz3XXKf3xbl

Having a hand truck is becoming a serious issue in my hub. There are none. There is probably 1 for every 3 routes. Now that UPS is a furniture delivery

company they have now become a necessity. Despite many complaints management refuses to comply. They don't want us in driveways but refuse to

provide us with them. It's gotten so bad that people are just taking them right out of fully loaded trucks. I'm sick and tired of scouring the building every morning

to find one too many times no luck. Ever notice how every UPS store has several and they claim to be theirs? I'm going to start taking them.

Source: http://www.browncafe.com/community/threads/hand-trucks.360794/#ixzz3XXLE8CKQ

Hand Cart Dolly fell on 101 and damaged my car. Any information? Last Monday (Sept 9th) a cart fell off the back of a truck around . on 101

between Los Positas and Mission. I tried to avoid the cart, but struck it with my right wheel and damaged my fender. Did any one else encounter the obstacle

or see what truck dropped it? I think it was a smaller truck with a beer label.

Source: http://www.edhat.com/site/tidbit.cfm?nid=121073&id=3691
---
Semi tractor cab swerves to miss hand truck on highway, trailer runs over hand truck; hand truck becomes dangerous
projectile and strikes car!
TWO PEAS IN A BUCKET MESSAGE BOARD
Posted 8/24/2010 6:12:19PM – By: Austyn
A few years ago I was on the interstate driving in the right hand lane (why I don't know, I never do that) and there was a semi
in the lane to my left - about a car length in front of me. Minding my own business driving home from work. I notice he swerves.
I tap the brakes and look to see why - just in time to see that he swerved the cab around a hand truck that was in the road.
I could see it under the trailer. I hit the brakes because I already knew what was coming. The trailer ran over the hand truck -
which turns into quite a nice spring on those nice big rubber tires and flexible metal frame and it shot right at the front
of my car. I was all but standing on the brakes and uttering every swear word known to man. My front end and the hand truck
came to occupy the same space at the same time, lucky for me I had nearly stopped or it would have hit the hood and slid up
into the windshield. The hand truck did hit the passenger side front corner and then bounced off the road over the guard rail.
Needless to say I was HOT. The truck never even slowed down. Ummm *I* didn't hit it...you hit it and threw it into my car.
I called the highway patrol # to report it and then called my DH and caught up with / followed the truck and gave him all the
info off it, it was a Carroll Fulmer truck, had the plate #, the trailer # etc) cause I'm for damn sure not paying for what turned
out to be a new bumper, new fog light, new hood, new hood stripe decal, new fender, new chin spoiler and having 1/2 the car
repainted to blend in the fresh paint. So I call State Farm and tell them what the deal is. Not filing a claim, here's what
happened and I will be calling the trucking company to get this fixed. FF - it's fixed (I ended up having to pay for it because the
truck driver didn't report hitting anything and there was no visible damage to the truck or trailer so my word against his...*UGH*)
NEVER claimed it.
Source: http://www.twopeasinabucket.com/mb.asp?cmd=display&forum_id=15&thread_id=3019681
---
craigslist
Date: 2011-12-28, 4:08PM MST
Found Hand Truck (40th Street over Interstate10)
Reply to: y2kwa-2773033100@comm.craigslist.org
Found Hand truck dolly on 40th St on the I10 overpass. Looks like it fell off of someone's truck. It didn't break, so if
it's yours call and identify it. It has a name written on the side. You must be able to tell what this is or I will not give it back.
Posting ID: 2773033100
source: http://phoenix.craigslist.org/cph/laf/2773033100.html
---
Re: Hand Trucks
by

Grandpa Rex
on Fri Sep 02, 2011 5:47 pm
---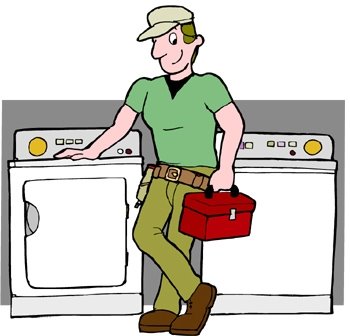 FedEx delivery truck loses hand truck on city street.
Glenn's Appliance Service - Scott Township Pennsylvania 01/03/2012
While parked on the road side in the Hill section of Scranton, I was talking on my cell phone when I suddenly heard a loud
crash. As I looked to see what caused the noise, I witnessed a FedEx parcel truck in my driver side mirror. I watched a hand
cart truck bounce and then begin rolling down the street towards my vehicle. The FedEx delivery truck with its rear cargo
door partially open, climbing the steep hill, lost its cargo as it fell out hitting the road. Luckily the hand truck had fallen from
the delivery truck after it had passed my vehicle and not before. The hand cart could have easily struck my driver door,
vehicle windshield or any pedestrian crossing at that intersection! I exited my vehicle, picked up the hand truck from the center of the street and quickly tossed it inside my pick-up truck. By the time I turned my vehicle around and started up the street I lost sight of which direction the FedEx truck had turned. I raced up the street, but I was unable to catch up to
the delivery truck and locate the FedEx driver. - Glenn Kraft
---

04-2011
Steve Mancini and Alex Clark of Rochester Store Fixture and Cindy Lou Kreidler and Carl Boettcher of HTS Systems. Steve Demonstrates the HTS using a B&P Liberator.
Rochester Store Fixture, B&P Manufacturing and HTS Systems attended the 75th Annual Malt Beverage Distributors Association Convention & Trade Show in
Gettysburg, PA. The HTS Ultra-Rack is a truck accessory and material handling equipment product and is available at participating B&P Liberator distributors.
---
10-2010 09-2010
Scott Dunlop of B&P, Gary Marcho of HTS Systems, Pat Mys and Craig Whitney of B&P at the International Food Service Distributors Association Trade Show in Tampa, FL.
Carl Boettcher of HTS Systems and Craig Whitney of B&P Manufacturing demonstrate the HTS Ultra-Rack and B&P Liberator hand truck at the InterBev Show in Orlando, FL.
---

Carvel Ice Cream orders more Hand Truck Sentry units for fleet's trucks
HTS SYSTEMS NEWS RELEASE
CF Foods LLC Celebration Foods Carvel Ice Cream orders additional HTS units for Penske Arizona
February 02, 2010 Press Release by: Mike W. Clifford - Fleet Safety and Productivity Priorities Saves Money
CF Foods LLC Celebration Foods of New Britain, CT distributor of Carvel Ice Cream Cakes orders additional Hand Truck Sentry System units
for their RSR's to equip their new Penske Freightliner M2 fleet trucks arriving in Phoenix, Arizona April 2010. Celebration Foods' National Asset
Manager Jim Gust who also facilitates monthly safety meetings for Carvel Ice Cream, continues to research new truck equipment innovations,
supply chain and logistics technology to make their Carvel Ice Cream delivery routes safer and more productive.
HTS Systems National Accounts Manager Carl Boettcher stated, "It was Jim's idea several years ago to take our HTS beverage products into the
frozen foods industry. Carvel Celebration Foods has been using our HTS products on Freightliner M2 trucks in five states for over three years.
The HTS Ultra-Rack is an ergonomic and safety device that reduces lifting, reaching, climbing, thereby preventing work related injuries.
We now have our HTS units traveling down the highway on all types of ice cream and refrigerated trucks from Brooklyn, NY to Los Angeles, CA."
The HTS Ultra-Rack is a safety ergonomic retaining apparatus for securing hand trucks aboard commercial delivery vehicles. It incorporates a cab
dash release system for quick access of the hand truck. Loose hand trucks that bounce or get thrown within a cargo area often puncture or break
open food containers. The HTS eliminates cargo-to-container contamination caused by hand trucks. The HTS is commonly used by the beverage,
freight, and the refrigerated frozen foods industry because it reduces open door time, saves fuel and delivery time, and increases cargo space.
The HTS-10T works well with refrigerated, freezer or dairy body delivery trucks. It reduces dangerous lowering and lifting, and eliminates unnecessary
climbing. After the delivery or pick-up, the driver fully inserts the hand truck into the HTS receiving chute and moves the hand truck forward contacting
the HTS push-bar. The driver then rocks the hand truck forward firmly to a complete locked position for safe travel. This loading action can be done
quickly and safely using one hand. If the hand truck is not loaded aboard the vehicle or the HTS Ultra-Rack is not properly locked, the LED indicator
light and alarm will sound when the truck is started. © 2010 Penton Media Inc.
"The HTS Ultra-Rack has really helped our RSR's on the Carvel units we have installed the Hand Truck Sentry System, it has made their jobs safer
and the equipment is lasting longer due to less wear and tear. We are very happy with the system as well as the excellent service and follow up."
Jim GUST - National ASSET MANAGER - CHICAGO - Celebration Foods - Carvel Ice Cream - JULY 2009
---
Philadelphia Harley Davidson motorcyclist receives $200,000 jury settlement in Maryland court for
damages after colliding with a hand truck that fell from a passing delivery truck that landed in his lane.
Friday, August 28, 2009

Richard Stoler, a father of two, was biking from a family home in Chesapeake City to check on his boat at a local marina. He was traveling about 45 miles per hour
on Route 213 in Cecil County when he approached the delivery truck driven by Larry P. Copper, who was delivering candy, cigarettes and other commodities to area
convenience stores, Turney said. Stoler "saw the truck coming at him and then, all of a sudden, the hand truck popped out in front of him.
Stoler claimed hundreds of thousands of dollars in medical bills, time missed from work as a general contractor and loss of consortium. The defense's final
settlement offer was $300,000. A clause in the high-low agreement precludes an appeal. Stoler, now a real estate agent, suffered injuries along his left side and
ended up having surgery on that bicep, according to Turney. The motorcycle was damaged but not totaled. During a four-day trial last month in Baltimore City
Circuit Court, Turney called Stoler, his wife, Martha, Copper, and Mr. Stoler's accountant to the stand. He also played testimony from two medical experts, a
vocational rehabilitation expert and an economist. Stoler will receive $200,000 in damages for the accident. But that's only because a Baltimore jury's verdict of
$119,000 was superseded by an $800,000-$200,000 high-low agreement his attorney hatched with the attorney for the defendant company, Baltimore-based
George J. Falter Company, Inc., before trial.
source: Story by Brendan Kearney - Daily Record - The Baltimore http://findarticles.com/p/articles/mi_qn4183/is_20090831/ai_n35573124
---

Sunnyvale, California delivery truck loses hand truck out of back near Maude Avenue intersection.
Posted: Monday 10-18-2010 - 6:59pm - PDT - by pikadon
That driver should've been summarily executed at the side of the road by the first CHP officer to respond, with his service revolver. On general principles.
What the hell was it with trucks today? On my way back to the office after lunch in downtown Sunnyvale, I found myself behind a "bobtail" truck on
northbound Mathilda Avenue whose driver had neglected to roll down the door following his last stop. Just before we reached the Maude Ave.
intersection, a hand truck fell out of the back. I considered myself lucky it wasn't the pallet jack I also saw in there. I barely managed to avoid it.
source: http://forums.mercurynews.com/topic/truck-carrying-liquid-wax-overturns-blocks-southbound-highway-101-near-morgan-hill
---

@bigdamnband - We hit a hand truck in the middle of the interstate. Bunch of cars hit it!
Posted: Friday 12-10-2010 - 2:07 AM EST
On way to Greenville, we hit a hand truck in the middle of the interstate. Bunch of cars hit it! Could have been bad! Wooh hoo! Atlanta here we come.
source: http://twitter.com/bigdamnband - Reverend Peyton's Band is a three-piece American country blues band from Brown County, Indiana. - Thanks for the tweet.
---

I-80 traffic snarls after big rig crashes into CHP vehicle
January 4, 2011 - Times-Herald (Vallejo, CA.)
A crash in which a big rig apparently rolled onto a California Highway Patrol vehicle on westbound I-80 near Texas Street in Fairfield will keep at least
one lane of traffic closed until early afternoon. The accident occurred just after 9:30 a.m., forcing the closure of the slow lane of westbound I-80. The lane
will remain closed until at least 2 pm. as the incident is investigated, officials said. CHP officials on scene said the incident occurred as CHP Officer
Chuck Monroe was parked on the right shoulder of the highway awaiting another officer to create a traffic break in order to remove a ladder in the roadway.
A pickup truck, however, hit the ladder before it could be removed. The driver of a car behind the truck hit the brakes, which caused the big rig to
collide with the rear of the car and careen out of control toward the CHP car. Monroe was able to accelerate but was unable to escape the big rig, which
rolled onto the rear of his patrol car. The driver of the big rig was taken to an area hospital with minor injuries and Monroe took himself to a hospital, also
with minor injuries. No other drivers in the incident reported injuries.
Concerned Driver - Petaluma, CA.
We constantly hear about some kind of ladder on the roadways which likely fell off some stupid construction worker's truck. Isn't it about time we pass a law to
mandate labels on these ladders so we know who they belong to? Construction type materials or equipment litter the roadways. Secure your loads properly idiots!!
Carlitos Way - Berkeley, CA.
A friend of mine had a metal hand truck fall off right in front of her car on the highway.
Apparently, the sun-baked rubber strap that held it to the back of the 7UP truck failed.
Doc Holiday - Oakland, CA.
They don't put names on company's equipment then when it falls off on some road. It can't be identified.
source: http://www.topix.com/forum/city/suisun-city-ca/T8KQFSI8OCSGG634O
---

CF Foods, LLC. Celebration Foods Carvel Ice Cream orders more HTS units
---
By CCJ Staff
Published February, 4 2010
Carvel Ice Cream Celebrations Foods, based in New Britain, Conn., announced that it ordered additional Hand Truck Sentry System units for its RSRs to equip their
new Penske Freightliner M2 fleet trucks arriving in Phoenix this April. Celebration Foods' National Asset Manager Jim Gust, who also facilitates monthly safety
meetings for Carvel Ice Cream, continues to research new truck equipment innovations, supply chain and logistics technology to make their Carvel Ice Cream
delivery routes safer and more productive.
"It was Jim's idea several years ago to take our HTS hand truck rack into the frozen foods industry," says Carl Boettcher, HTS Systems national accounts manager.
"Carvel Celebration Foods has been using our HTS products on Freightliner M2 trucks in five states for over three years. We now have our HTS units traveling down
the highway on all types of ice cream and refrigerated trucks from Brooklyn, New York, to Los Angeles, California."
"The HTS Ultra-Rack has really helped our RSR' on the Carvel units we have installed the Hand Truck Sentry System," Gust says. "It has made their jobs safer, and
the equipment is lasting longer due to less wear and tear. We are very happy with the system, as well as the excellent service and follow-up."
---
Thank You for Your Comments.
Subject: AWESOME product Sent: Fri 11/13/2009 10:26 PM EST
What a great looking product. I am a route driver for Coca-Cola in North Carolina. I am going to try and print the info off your website so I
can present to my District Supervisors next week. I would love to have your product on my delivery truck. If you only knew how many
times I have left hand trucks in accounts and had to turn around and go back and get them. We still use bungee cords as well as a metal
cord for now as secondary back up, but they still break and even if the bungee cord snaps in two. The metal strap still allows the hand
truck to hit the ground still not safe. I have been thinking of how I could come up with something better to present to my company.
I think I have now found the solution. I will present this next week and we will see where it goes from here.
Thanks for your time,
Adam M.
Hickory, NC.
---
Duck Police Department News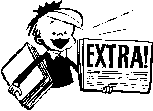 <![if !vml]>

<![endif]>
Town of Duck Police Department
1259 Duck Road
Duck, North Carolina 27949
Ph. (252) 261-1112
Chief Phillip Ferguson
Duck Police Department Weekly Activity, July 28, 2008 - August 3, 2008
A hand truck fell from a Mickey Body side-loader beverage truck traveling southbound on NC12, owned by Pepsi Cola Bottling Ventures of Raleigh, NC.
The hand truck hit the front of a 2007 Honda Accord traveling route 12 northbound, driven by Timothy Mitchell of Bridgewater, Virginia. The Pepsi Cola
beverage delivery truck was driven by David West and was insured by Liberty Mutual Insurance Company. This accident could have been much worse
because the vehicles were traveling in opposite directions. No details were available on how the hand truck became unsecured and airborne.
MVA - July 31, 2008 - NC 12 - Vehicles were traveling on NC12 when a hand truck fell off vehicle one and struck vehicle two.
Damage listed at less than $1000.00 dollars, No injuries and drivers exchange information completed.
source: Duck Police Department N.C. http://www.townofduck.com/duckncpolicenews.htm
---
<![if !vml]>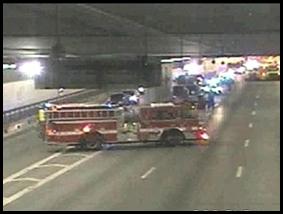 <![endif]>

Oct 31, 2008 8:12 pm US/Eastern
BOSTON (WBZT)
7 Car Pileup Creates Traffic Mess in I-93 Tunnel
Traffic in the Tip O'Neill Tunnel was halted while crews worked to clear a seven car pileup. Traffic was halted for a time
Friday morning as crews worked to clear a seven-car pileup in the Tip O'Neill Tunnel. Early reports had said the
accident involved 15 vehicles, but the Massachusetts Turnpike Authority later said it was only seven.

Officials said the pileup happened in the northbound lanes of the I-93 tunnel. Police said the mess was caused by a
hand truck that fell off of a truck. Fortunately no one was injured in the wrecks. Officials said they were able to
quickly clear the scene within 45 minutes.
source: WBZT-TV Boston, MA. http://wbztv.com/local/Tunnel.pileup.tip.2.853651.html
---
California Highway Accident - Hand Truck falls from delivery vehicle - December 2007

<![if !vml]>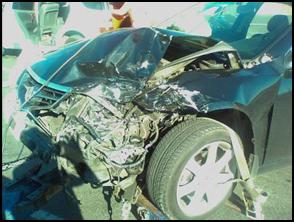 <![endif]>
I was involved in a freeway accident. A hand truck fell off of a semi truck, which kept driving, and
the 1st vehicle came to a complete stop on the freeway after hitting the dolly, the 2nd car was
stopping, me the 3rd car was stopping, and the fourth car slammed into me, slamming me into the
2nd car.

Of course the 1st car that stopped like an idiot had no damage. The California Highway Patrol deemed the
accident as "other than driver" at fault. The report has not been completed and I already have the insurance
company calling me and trying to make an offer to me. I had a 2004 Acura TSX, my dream car, which is
now beyond fixable. I had severe whiplash and many bruises and seat belt burn, my boyfriend had about
the same injuries.
source: Auto Insurance Claims Advice
http://www.auto-insurance-claim-advice.com/auto-claim-question.html
---
The hand-truck fell out the side passenger door and rolled down the road behind the van.
Once, riding alone in the step-van, doors open, I rounded a curve on my way to make a pit-stop at my girlfriend's house. I took it a little fast, I guess.
The hand-truck fell out the side passenger door and rolled down the road behind the van. I stopped, jumped out, ran back and retrieved the hand-truck,
turned and looked up, only to see that the van was rolling toward me and the four lane road behind me. I ran back to it, jumped in, and managed to stop it.
I nearly passed out. Still, my life didn't pass before me. I did, however, think of Mr. Smith and what he might have said if the van had crashed into a car or tree.
My girlfriend's mother said I was white as a sheet, like I'd seen a ghost.
source: Out Walking blog - Wednesday, August 29, 2007 http://www.outwalking.net/2007/08/what-you-do-in-.html
---

The Hot Dog Truck; or how I got a free hand truck....
We were driving home from Home Depot (where else?) one day and as we got to our exit, we were behind a Dietz and Watson delivery truck. Dietz and Watson is
a local meat processor in Philly. The back door of the truck was open and we could see a nice red hand truck bouncing around inside. I commented to Steven
that the hand truck was loose inside of the truck and wouldn't that be a nice prize for whoever found it when it fell out. As we pulled off the Schuylkill Expressway
at the Belmont exit, we watched the hand truck roll out of the back of the hot dog truck and to the side of the road. The truck kept going. We pulled over,
threw the hand truck in the back of the old Integra, and congratulated ourselves on the double good fortune of not wearing it on our bonnet and having squirreled it
away in our trunk. 10-10-2002, 07:28 AM - Lisa Simpson www.passatworld.com
source: http://www.passatworld.com/forums/showthread.php?p=99540
---
<![if !vml]>

<![endif]>
Pepsi Cola route driver backs up and accidentally drives over his own hand truck with side-loader beverage truck,
destroys hand truck, borrows customer's hand truck, was suspended and is later terminated.
Courts rules and discharge is reduced to a one month suspension.
FEDERAL MEDIATION AND CONCILIATION SERVICE ARBITRATION (SUMMARY)
Title: The Pepsi® Bottling Group, Inc. and International Brotherhood of Teamsters, Local 381
Date: February 15, 2000
Arbitrator: David Robinson
Citation: 2000 NAC 138
FEDERAL MEDIATION AND CONCILIATION SERVICE ARBITRATION
DATE AND PLACE OF HEARING: Friday, November 12, 1999 at Santa Maria Inn, Santa Maria, California
Mr. Batiste drove a Pepsi® side loader truck. He delivered merchandise by stacking it on a 2- wheel hand truck or, for smaller deliveries, by carrying the
merchandise from his truck to the customer. On Wednesday, May 19, 1999, Mr. Batiste left the Pepsi® site in his side loader truck at approximately
7:10 A. M. His normal route is to service customers located south on US Highway 1 from Santa Maria.
In Cayucos at the Cayucos Supermarket (10:25 A.M. delivery) as he stood with his hand truck at the back of the truck when he realized he did not have
the invoice. He went back into the supermarket, got a copy, and returned. But he went directly to the cab of the truck instead of first attaching the hand truck.
Mr. Batiste had to go back inside the delivery location (Cayucos) after delivering product, and not realizing his hand truck was not on the back of the side
delivery truck, he got into the cab and then inadvertently backed over the hand truck. A construction worker hailed him down as he was driving away.
The hand truck he left at the back of the Side Loader truck when he went back into the store was stuck underneath the Pepsi® side loading truck.
The red Pepsi® hand truck was no longer useable, so he put it in one of the empty side doors of the side loader truck.
In Cayucos at a Supermarket stop, Mr. Batiste mistakenly ran over his Pepsi® hand truck, making it difficult to move large orders of product into customer
locations on his remaining route. As he drove, a construction worker waved him to stop. Heeding the warning, Mr. Batiste got out and then saw his red Pepsi®
hand truck "stuck underneath the truck." It was so bent that he had to store it in one of the side doors. At Cayucos, Mr. Batiste was between 50 and 60 miles
North of the Pepsi® Bottling Plant. There were several more stops still to be made, some of them farther north on the Highway, between Cambia and Piedros
Blancos. Some, but not all of the stops, could be hand delivered. Had the problem occurred at a reasonably close proximity from the plant, getting another
from the plant or having one taken to him from the plant would have been an easy solution. But Mr. Batiste was more than 60 miles away and still had more
deliveries to make.
source: http://www.lawmemo.com/arb/award/2000/138.htm
---
Interstate 40 Highway accident - hand truck falls off of Coca Cola beverage truck.

Greensboro News & Record - Greensboro, South Carolina
CROWDED DOCKETS MEAN LESS JUSTICE FOR TRAFFIC ACCIDENTS
Edition(s): ALL
Page: A12
Section: EDITORIAL
Column: Letters to the Editor
I was recently in an accident on I-40 involving a truck, a van and myself. The investigating officer concluded the cause of the accident was a hand (dolly) truck
that had fallen off the back of a Coca Cola beverage truck. The police officer could not give a ticket to the truck driver because the court dockets are too full
and they have been asked not to give tickets for traffic accidents. This means it is in the hands of the insurance companies to interpret the laws and to decide who
should pay. The truck owner's insurance company wrote me saying, "We have not been able to find any negligence on the part of our insured.
"I cannot find a lawyer to help me fight this because there is not enough money involved and I was not injured.
At this point the truck owner is going to walk away without paying a cent because, by some miracle, the dolly that fell off did not kill or seriously injure anyone.
I just want the truck's owner to pay for damages to my car, which is only $1,600. But it will not because its insurance company says it was not negligent even
though the police report says the cause of the accident was the unsecured load. The company has not even written a letter of apology to the driver of the van that
was hit by the dolly. But the company is acting like nothing happened to me that day, and if something did happen it was not its fault. Is this how our system is
supposed to work? Dr. Ellen C. Underkoffler Parkville, MO
source: Greensboro News & Record http://www.news-record.com and Dr. Ellen C. Underkoffler - Parkville, MO 64152
---

Brown Café UPS Forum - UPS Discussions
Craziest thing related to your hand truck - Can the hand truck cause an accident?
Re: Craziest thing related to your hand truck or DIAD.
Anyone have any funny, freaky, stories on your daily travels related to your hand truck or DIAD?
Anyone leave a hand truck or DIAD on the bumper then take off?
07-17-2008 08:32 PM - coldworld
Re: Craziest thing related to your hand truck or DIAD.
Took a left one day and the 2 wheeler went out the front door. That was nice.
07-18-2008 10:22 AM - filthpig - Senior Member
Re: Craziest thing related to your hand truck or DIAD.
Mine came up missing once while on vacation. A couple of weeks later while delivering to a marina on route, I spy them toting crated motors with it.
When recovered...they thought it funny the sub had forgotten it there, I didn't...
07-18-2008 11:37 AM - Dutch Dawg - Senior Member
Re: Craziest thing related to your hand truck or DIAD.
Had my hand-truck seat-belted in to the jump seat because it wouldn't fit in the cargo area. As soon as I got off the highway (luckily), it fell out.
The funny thing was, it was still tied to the seatbelt and actually rolled quite nicely next to the package car. It was in sync and rolling right along,
as opposed to falling out and getting run over a few times, LOL!
07-18-2008 06:59 PM - browniehound - Senior Member
Re: Craziest thing related to your hand truck or DIAD.
I lost a hand truck full of air once (forgot what floor I left it on) Found It at about 11:00.
Then at about 2:00 I found a full hand truck from the driver the day before.
07-19-2008 10:11 AM - 1989 - Senior Member
Re: Craziest thing related to your hand truck or DIAD.
LOL in my beginning days I was going in for the day around spaghetti junction (the highest point) when my hand truck slid out of the car onto the
highway...needless to say I stopped and the traffic behind me stopped while I hoofed it back to retrieve my cart... BC
07-19-2009 03:54 PM - BCFan - Senior Member
Re: Can the hand truck cause an accident?
We had a driver several years ago who left his hand truck behind his truck, after he closed his back door. When he backed up, he ran over the
hand truck, smashing it. Now that was an accident to remember.
10-18-2009 05:18 AM - hurricanegunner
Re: Can the hand truck cause an accident?
I did that too! LOL No damage to truck, but the dolly was done! Actually had to wait at the airport dock, so figured I would get the appropriate
packages ready to unload. Therefore had to take the dolly out, since my truck was overfilled. Dock became free, and in the hurry I was, just
walked thru the pc and reversed.... Totally forgot about the dolly behind me, camera or mirrors wouldn't detect it either.
10-18-2009 05:50 AM - klein
source: Brown Cafe UPS Forum http://www.browncafe.com/forum/f6/craziest-thing-related-your-handtruck-diad-171985
http://www.browncafe.com/forum/f6/can-handtruck-cause-accident-276789
---
Tragic Hand Truck Accident Stories Told To Us:
As our people travel across the country and meet with fleet managers and safety directors or attend trade shows we constantly hear new stories about different
types of accidents caused by unsecured hand trucks. Some are common stories about hand trucks falling off moving vehicles resulting in auto accidents or
personal injury. Many companies tell us about work related injuries from lifting, tripping or falling and resulting in shoulder, neck or back trauma. Often these
incidents occur within the vehicle's cargo area and are caused by hand truck impact, much result in freight damage and higher insurance claims.
Hand trucks can also cause property damage caused by hazardous spill, resulting in expensive clean-ups.
Over time we thought we've heard it all and then suddenly a new story comes our way!
Three accidents stick in our minds as being the most serious and the most costly. We will leave out some of the specifics to protect our contacts and conceal
the company's identity, in order to insure our customer's privacy. All events are true and have been corroborated by at least two employees and/or by public
records. Two of these stories ironically began with, "Where were you guys a few years ago!" and one story ended with a beverage distributor executive concluding,
"And… we're still paying for that one!"
Accident Summary:
On a Thursday morning at 8:15am in Sept. 2007 during morning rush hour a soft drink semi beverage side-loader trailer from Pennsauken, NJ was traveling
northbound on interstate 95, near exit 32 and Academy Road, between Philadelphia and Bensalem, PA. The soft drink truck driver was signaled by several
motorists that one of his hand trucks had separated from the rear of the beverage truck and subsequently caused a serious automobile accident. Their rubber
strap had failed to hold the hand truck safely to the soda truck when the vehicle encountered a small bump from an expansion joint on an over pass bridge.
When the hand truck hit the highway several cars were able to swerve and avoid impact. An SUV driver was not as fortunate and he had over swerved to avoid
a collision with the hand truck, thereby overturning his vehicle on the road side. The SUV driver sustained injuries to his neck and shoulder and morning traffic
was backed up for miles and delayed for 45 minutes. The beverage driver was very shaken-up and the Pennsauken soft drink company was liable for this rollover
accident, agreeing to pay for all damages.
Accident Summary:
In Phoenix, Arizona in 2006 two executives from a very large beer distributorship described what happen to their company. Apparently one of their side-loader
beverage trucks had hit a small bump on the interstate, causing one of their hand trucks to fly off the rear of the delivery truck. Their driver had no idea what had
happen, but witnessed a large tractor trailer swerving behind him in his rearview mirror. As the semi swerved abruptly left and right to avoid the hand truck in his
path, the operator had lost control of his vehicle. The tractor and its set of double trailers rolled onto its side. The parcel company that employed the injured CDL
driver, who owned the equipment, responsible for their customer's freight delays and claims damage, had calculated their financial losses of approximately
$200, 000 dollars. The beverage distributor was liable for the accident, financial losses and was responsible for making full restitution to the parcel company.
Their conversation ended with us by one executive concluding; "And we're still paying for that one!" possibly implying that his company was self-insured, this we
could not confirm.
Accident Summary:
In 2005 an accident was brought to our attention by a local parcel driver. The incident occurred on a highway in Virginia several weeks earlier. This accident was
a topic of safety meetings at many parcel terminals. The safety meeting covered the safe handling of cargo and the proper securement of loading equipment.
Safety managers had used this tragic accident as an example of what could happen. A female parcel driver had just completed a pick-up and was returning to
finish her route. Her package car was loaded to capacity and she had very little room to store her hand truck. It is not known why she failed to properly secure
the hand truck when it was loaded aboard the vehicle. However, we were later informed by the parcel company that she was not complying with their safety policy.
According to statements the hand truck was in the upright position and weighted down with a shipping carton from the last pick-up. A few miles down the
interstate the traffic increased as she entered the city. Some people were driving erratically and trying to pass larger vehicles by swerving in front of others.
Suddenly a vehicle had cut in front of the parcel van while attempting to cross into another lane, panicked and then stopped abruptly. The action caused the
parcel driver to swerve to avoid a collision. The centrifugal force had launched the hand truck into the driver seat. This impact caused the driver to lose control
and roll the parcel van into the median several times, allowing the hand truck to continually strike her in the face and right eye. The female driver was seriously
injured with permanent eye damage, the parcel van destroyed and their customer's freight damaged!
---

Summary: hand truck (dolly) stolen from a Coca Cola delivery truck.
LARCENY-THEFT Stealing Under $750 AUG 18 2003-Monday at 09:03
Location: SNOW WAY 030479
Washington University Police Department WUPD
Chief of Police - Don Strom
source: Washington University in St. Louis Police Dept. http://police.wustl.edu0803.html
---

Part 393: Parts and accessories necessary for safe operation - Cargo Securement Rules
Many delivery companies are unaware of the federal safety rules and regulations of the FMCSA or Federal Motor Carrier Safety Administration in
September 2002 and June 2006. All cargo and material handling (loading) equipment such as; pallet jacks, hand trucks and load lock bars must be
secured safely before the vehicle is in transit. Loading equipment can not be transported loose within the driver cab or the cargo area. It is also a
safety violation to secure hand trucks on the exterior of the vehicle using bungee cords. Failure to comply with these safety laws could result in
expensive DOT fines, customer freight claims, equipment damage, worker injury, accident liability and personal injury lawsuits.
Cargo Securement Rules:
393.102 What are the minimum performance criteria for cargo securement devices and systems.
1. (a) Performance criteria. Cargo securement devices and systems must be capable of withstanding the following
three forces, applied separately:
1. 0.8 g deceleration in forward direction
2. 0.5 g acceleration in the rearward direction; and
3. 0.5 g acceleration in a lateral direction.
2. (b) Performance criteria for devices to prevent vertical movement of loads that are not contained within the structure of the vehicle.
Securement systems must provide a downward force equivalent to at least 20 percent of the weight of the article of cargo if the article is
not fully contained with the structure of the vehicle. If the article is fully contained within the structure of the vehicle, it may be secured in
accordance with 393.106(b).
3. (c) Prohibition on exceeding working load limits. Cargo securement devices and systems must be designed, installed, and maintained to
ensure that the maximum forces acting on the devices or systems do not exceed the working load limit for the devices under the conditions
listed in paragraphs (a) and (b) of this section.
4. (d) Equivalent means of securement. Cargo that is immobilized or secured in accordance with the applicable requirements of 393.104
through 393.136, is considered as meeting the performance criteria of this section.

393.106 What are the general requirements for securing articles of cargo?
c. Cargo placement and restraint.

1. Articles of cargo that are likely to roll must be restrained by chocks, wedges, a cradle or other equivalent means to prevent rolling.
The means of preventing rolling must not be capable of becoming unintentionally unfastened or loose while the vehicle is in transit.
Subpart I—Protection against shifting and falling cargo
§393.104 What standards must cargo securement devices and systems meet in order to satisfy the requirements of this subpart?
(a) General. All devices and systems used to secure cargo to or within a vehicle must be capable of meeting the requirements of §393.102.
(b) Prohibition on the use of damaged securement devices. All tie-downs, cargo securement systems, parts and components used to secure
cargo must be in proper working order when used to perform that function with no damaged or weakened components, such as, but not
limited to, cracks or cuts that will adversely affect their performance for cargo securement purposes, including reducing the working
load limit.
(c) Vehicle structures and anchor points. Vehicle structures, floors, walls, decks, tie-down anchor points, header-boards, bulkheads, stakes,
posts, and associated mounting pockets used to contain or secure articles of cargo must be strong enough to meet the performance
criteria of Sec. 393.102, with no damaged or weakened components, such as, but not limited to, cracks or cuts that will adversely affect
their performance for cargo securement purposes, including reducing the working load limit.
(d) Material for dunnage, chocks, cradles, shoring bars, blocking and bracing. Material used as dunnage or dunnage bags, chocks, cradles,
shoring bars, or used for blocking and bracing, must not have damage or defects which would compromise the effectiveness of the
securement system.
(e) Manufacturing standards for tie-down assemblies. Tie-down assemblies (including chains, wire rope, steel strapping, synthetic webbing,
and cordage) and other attachment or fastening devices used to secure articles of cargo to, or in, commercial motor vehicles must
conform to the following applicable standards.
(f) Use of tie-downs. (1) Tie-downs and securing devices must not contain knots.
(f) (2) If a tie-down is repaired, it must be repaired in accordance with the applicable standards in paragraph (e) of this section, or the
manufacturer's instructions.
(f) (3) Each tie-down must be attached and secured in a manner that prevents it from becoming loose, unfastening, opening or releasing
while the vehicle is in transit.
(f) (4) Edge protection must be used whenever a tie-down would be subject to abrasion or cutting at the point where it touches an article
of cargo. The edge protection must resist abrasion, cutting and crushing.
[67 FR 61226-61227, Sep. 27, 2002; 71 FR 35833, June 22, 2006]
source: Federal Motor Carrier Safety Administration
http://www.fmcsa.dot.gov/rules-regulations/administration/fmcsr/fmcsrruletext.asp?chunkKey=0901633480023951
---

Free tarps to be given out to help fight litter.
A hand truck fell off a delivery truck and skidded down freeway, rupturing the van's fuel tank and setting it ablaze.
By Gary Richards
Mercury News
Article Launched: 10/30/2008 12:04:55 PM PDT
On Saturday, about 1,000 tarps will be handed out free at nine landfills across Santa Clara County, as an anti-littering group tries to put a dent in the growing
problem of debris on the roads, which contributed to 155 deaths on California roads in 2005 and 2006. Dishwashers, car batteries, chairs, ladders, sofas,
mattresses and other large items too often fall out of vehicles and end up on the pavement, causing motorists to take evasive action that can lead to crashes.
A family riding in a van on Interstate 280 two years ago narrowly missed being killed when a hand (dolly) truck fell off a delivery truck and
skidded down the freeway, rupturing the van's fuel tank and setting it ablaze.
source: San Jose Mercury News http://www.mercurynews.com/localnewsheadlines/ci_10856662
---
Rappaport v. Workers' Compensation Appeal Board 1/6/2005
Herr Foods - Pennsylvania
Cheryl Rappaport (claimant) petitions for review from an order of the Workers' Compensation Appeal Board (Board) that affirmed the decision of the workers'
compensation judge (WCJ) denying her claim petition. We affirm.

Claimant was employed as a sales route driver for Herr Foods (Employer). In that capacity, claimant was required to load the product on the truck and then
make deliveries to customers.
On June 26, 2000 claimant was hit in the head and neck area by a hand truck that fell out of her vehicle when she opened the door, and as a
result was knocked unconscious. A notice of compensation payable issued for the injury, which notice was later suspended. On July 28, 2001, claimant
pulled her right shoulder out picking up a case of pretzels. A temporary notice of compensation (TNCP) payable issued. Claimant was treated at
Occupational Health and returned to light-duty work. Claimant returned to full regular duty on September 12, 2001. On that date, claimant's district manager,
Dave Kinney, drove the truck.

On November 5, 2001, claimant filed a claim petition, alleging that she sustained injuries to her shoulder, cervical spine, and lower back on July 28, 2001
and re-aggravated the injury on September 12, 2001
source: PE07.com Professional Employer Organization http://www.peo7.com 23945 Calabasas Road Suite 106, Calabasas, CA 91302 Ph. (818) 222-4572
---

News Release - New Jersey
This Just In!
Spill shuts block of Willow Avenue
Friday, June 16, 2006
HOBOKEN - Brake cleaning fluid spilled across Willow Avenue yesterday after a hand truck punctured a 55-gallon drum of it, Deputy Fire Chief Richard Blohm said.
According to Blohm, the spill took place at about noon on Willow Avenue between 10th and 11th streets. A tractor trailer, which originated in Paterson, was driving
through Hoboken on its way to pick up a shipment at NJ Transit when the hand truck somehow punctured one of the drums.
The Fire Department secured the block and notified the Department of Environmental Protection, Hudson County Regional Health, the Hoboken Office of Emergency
Management and Hazmat, Blohm said. Firefighters were on the scene for roughly three hours. The cost of the cleanup will be paid by the trucking company,
Blohm said.
source: BONNIE FRIEDMAN - THE JERSEY JOURNAL
---

Emergency Rescue!
Highway Accident shuts down California freeway!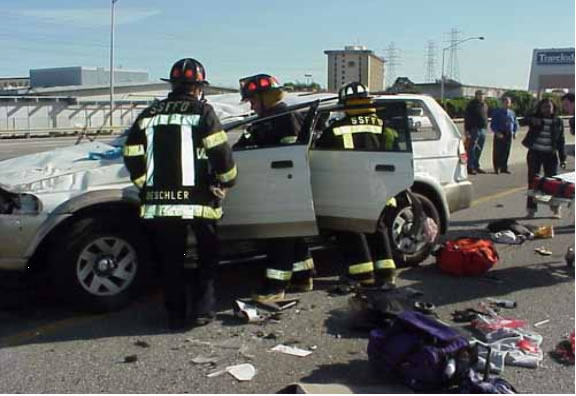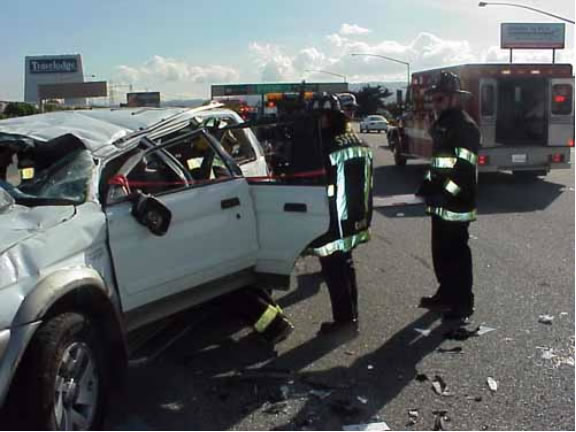 Images courtesy of Firedispatch.com / Photos by David Quasney - Battalion Chief South SAN FRANCISCO FIRE Department
January 31, 2002 at 1:58pm South San Francisco, South 101 Freeway / Airport Blvd. A driver attempting to avoid a hand truck in the traffic lane reportedly caused

this single vehicle rollover accident. A hand truck which fell from a traveling beverage truck was reported by several drivers who were forced to swerve their

vehicles around it. The Mitsubishi Montero Sport SUV was completely destroyed and the driver and one passenger of the vehicle were transported to SF General

Hospital. The San Francisco Fire Dept. responded quickly to rescue the accident victims and the California Highway Patrol was investigating this accident.

This highway and hand truck accident resulted with insurance claims, $20,000 dollars vehicle loss and $50,000 dollars bodily injury.

Allstate Insurance Company settled this incident by paying a total claim of $70,000 dollars to the accident victims.

---

This is our new Press Release Page; where we preview published news articles, e-mails, magazine stories and television network segments

pertaining to our HTS Systems' products! This page also provides important information to our customers and the delivery industry regarding new

HTS product developments, design enhancements and newly available HTS accessories. In addition, we display recent testimonials and product

endorsement letters submitted from many of our satisfied customers!

You may also find recent newspaper articles of accidents or injuries caused by hand trucks. Details of any article from newspapers or police

accident reports can be submitted to directly to HTS Systems Lock N Roll, LLC. to be posted to this page! This material is provided to inform the

public and the Delivery Industry of a need for a safer, more efficient method when transporting hand trucks!

We wish to create an awareness that these types of accidents occur too often and that they are 100% avoidable! Please check back later for

additional updated press release information. Please e-mail your news articles and photographs to: mclifford@handtrucksystems.com Thank you!

---

PepsiCo 2Q profit falls 2 pct on sales drop, but it still beat analyst expectations.

PURCHASE, N.Y. (AP) - Soft drinks and snack

maker PepsiCo said Wednesday its second-

quarter profit fell 2 percent as sales dropped 3

percent, but it still beat analyst expectations. It

said it has used pricing strategy, new products

and cost controls to help it navigate the dour

economy. It continued to raise prices to offset

commodity costs... 2009-07-22

http://article.wn.com/view/2009/07/22/PepsiCo_2Q_profit_falls_2_pct_on_sales_drop_z/

---

bulletins

Feb 1, 2007 12:00 PM

Fleet Owner Magazine January 2008

HTS Systems Lock N Roll offers a new safety apparatus for securing hand trucks to delivery vehicles. The Sentry System features a warning system that alerts

the driver if he tries to leave without re-attaching the hand truck, and also indicates whether the attachment is secure. A release switch is located on the dashboard.

---

Sentry System keeps an eye on hand trucks

Jan 1, 2007 12:00 PM

HTS Systems Lock N Roll offers a new safety ergonomic retaining apparatus for securing hand trucks aboard commercial delivery vehicles.

The Hand Truck Sentry System incorporates a cab dash release system for quick access of the hand truck. Loose hand trucks that bounce

or get thrown within the cargo area often puncture or break open food containers. The HTS eliminates cargo-to-container contamination

caused by hand trucks and reduces freight claims. Other benefits include reducing human error, preventing the driver from leaving without

the hand truck, confirming a secured attachment before departure, eliminating retrieval and reducing fuel loss and labor costs.

For more information, go to www.handtrucksystems.com

---

Retaining Apparatus

February 1, 2007

HTS Systems has introduced a new ergonomic retaining apparatus for securing hand trucks aboard commercial delivery vehicles.

The new Hand Truck Sentry System incorporates a cab dash switch to release and quickly access the hand truck. The HTS warning

system reduces human error by preventing the driver from leaving without the hand truck, indicates secured attachment before

departure, eliminates retrieval and fuel loss, and reduces labor costs. Safety reduces accidents, injury and liability, and route

productivity increases labor and fuel savings as it increases company profits.

HTS Systems Lock N Roll LLC, Hand Truck Transport Solutions, 5 West Olive Plaza, Scranton, Pa., 18508-2531,

phone: (570) 342-2102, fax: (570) 347-3878

---

Beverage World Magazine December 2006 and January 2007

The December 2006 and January 2007 issues of Beverage World magazine previews the new Hand Truck Sentry System HTS-10T Tilt Mount on the front of the new

2007 Sterling 360 cab-over delivery truck with Mickey Truck Body vending body and the HTS-30D Direct Mount on the rear of Eastern Great Lakes Coca Cola,

International Navistar chassis and Hackney Body 12 Bay route beverage truck. Hand trucks compliments of B&P Manufacturing, designer of the Liberator aluminum

commercial hand truck, Cadillac, Michigan.

Beverage World Digital Edition January 2007 Pages 34, 35 and 49

---

Beverage Industry Magazine January 2007

The January 2007 issue of Beverage Industry magazine page 49 describes and shows the new Hand Truck Sentry System on the new Freightliner 2007

Sterling 360 and Mickey Body vending truck in their New Products Release.

---

Another Satisfied Customer!

Friday 9-29-06 10:38pm EST.

Hi Carl, just wanted to let you know how much I have enjoyed the HTS Direct Mount dolly bracket. I probably do my routes 30 minutes quicker than

before I had it. I have the Magliner extended dolly, one thing you should tell future customers is that the wheels have to be pointed out for you to

lock the dolly, no big deal but it took me a couple of days to figure it out. The best thing about it is knowing that the dolly isn't going to fall off the

truck and potentially hurt or kill somebody behind you while you're going down the freeway at 65 miles per hour. I had my doubts when I ordered

but you have a great product and wish you the best on this. our sister company rocky mountain bottled water is interested in material from you,

they have 6-7 trucks, you can send it to.

Rocky Mountain Bottled Water

7502 South Grant Street

Littleton, CO 80122

Attn: Ray Zinsmaster Thanks again, Steve Shea - Alpine Bottled Water Littleton, Colorado